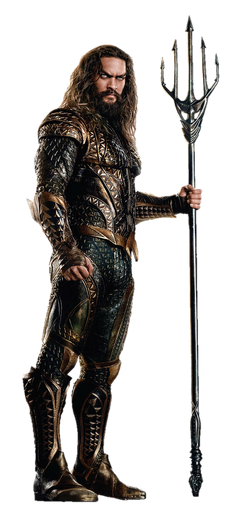 Arthur Curry, also known as Aquaman, is one of the main characters of the DC Extended Universe, appearing as a minor character in the 2016 film Batman v Superman: Dawn of Justice, a major character in the 2017 film Justice League and its 2021 director's cut Zack Snyder's Justice League, and as the titular main protagonist of the 2018 film Aquaman. He will return in the 2022 film Aquaman and the Lost Kingdom.
He is a human-Atlantian hybrid who was recruited into the Justice League to stop the New God Steppenwolf and the Parademons. Aquaman would later battle his half-brother Orm Marius to stop him from starting a war, and became the rightful king of Atlantis.
Arthur is portrayed by Jason Momoa.